MING HSING LEATHER CO., LTD. is the leading manufacturer, supplier and exporter of Fishing Rod Grip Tape in Taiwan which are designed using high grade raw material that is sourced from our respected vendor base, having years of experience in the market. In addition to manufacturing them in standard dimensions, we also offer our customers the option of customizing these products as per their specific requirements. Our produce is available at very reasonable prices.
View Detail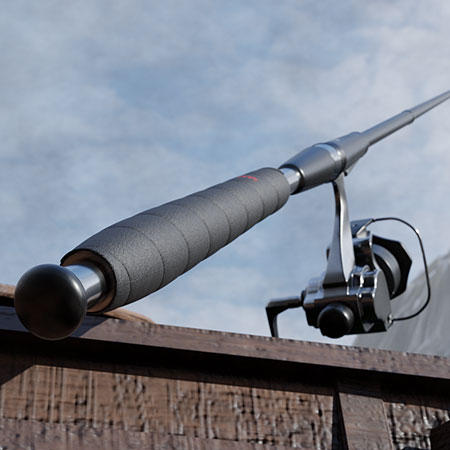 MING HSING LEATHER CO., LTD.
To find and shop the Fishing Rod Grip Tape, you need to know about the highest quality of Fishing Rod Grip Tape manufacturer, supplier, wholesaler and distributor from a factory in Taiwan
5-1
none
999999999
http://schema.org/InStock
USD
2020-12-31
https://www.sportgriptape.com/rod-grip-tape.html
MING HSING LEATHER CO., LTD.
90
out of
100
based on
100
user ratings
Fishing Rod Grip Tapes MHL grip tapes have more breathability and elasticity for your fishing rods. It delivers antiskid, durable ability to provide all-day comfort and relieve stress on your hands. Feature Durable comfort Lightweight Protect extend the life of your fishing rod
Our company specializes in supplying the best Fishing Rod Grip Tape products. The secret to success in the international arena. All of our colleagues do business with customers. We do not make promises to customers lightly. Once we make a promise, we must go all out regardless of the cost. The customer is us. Therefore, we give priority to the needs of our customers, and we strive to establish far-reaching partnerships with customers, and become a long-term important partner that customers trust and rely on for success. We assure you that our company is capable of providing the best products and after-sales service.